You're recently engaged, looking to hire your wedding photographer as you plan for your big day. Among that planning comes the decision of where to take your engagement shots. I'd like to share with you how to choose the best spot(s) for your engagement shots to make them more meaningful to you and your fiancé.
Personalize It
This is the most crucial element to getting stellar engagement photos! While Chicago (and the surrounding area) has hundreds of beautiful spots to take great photos, you will tell the story of your relationship better if you pick a location or two that are symbolic of your relationship. Not only are you making the shoot and the images a more personal experience, you're making unique images that will look different from the "standard" locations used by many.
That's not to say that you can't, or shouldn't, use a popular location. It's saying that when you share these images, you're going to have more of a history to share of the photo with your family and friends. Imagine being able to say, "This shot was taken at (your personal spot), where my and my fiancé had our first date," adding a richer tapestry to your images.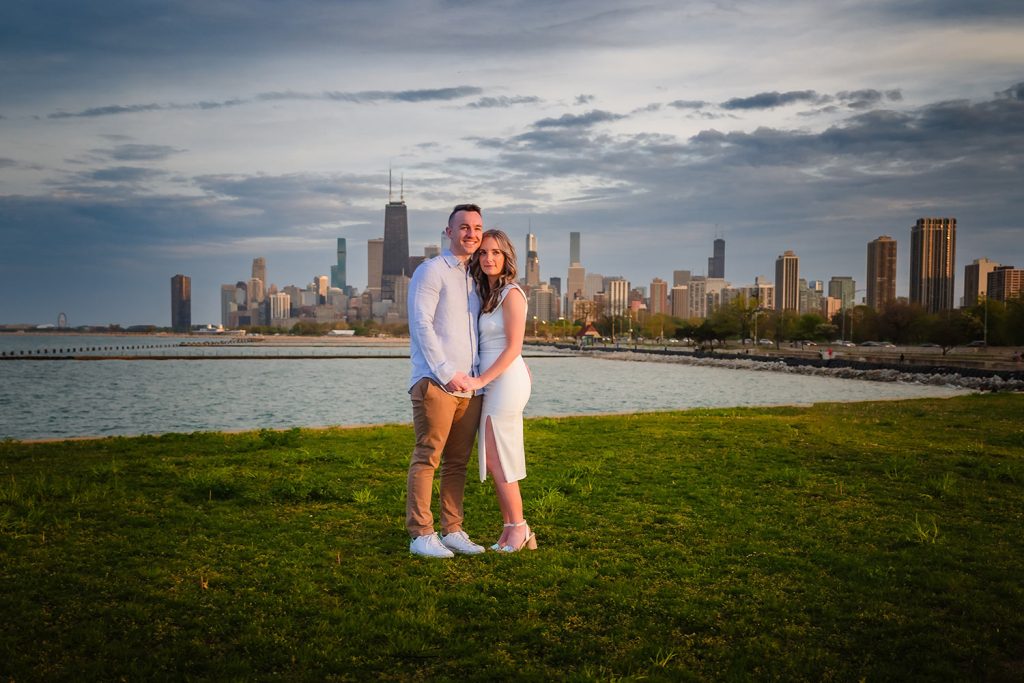 Add a Common Activity To It
Not only is having a deeply personal location fantastic for telling your story, adding in a hobby, or common activity that you both do together, will give even great context to your images and adventure. For example, if you both love football, with one of you as a Bears fan, and one of you is a Packers fan, incorporate that as one aspect of the shoot. Or, if you both enjoy a leisurely Sunday with a picnic in the park, maybe have a re-creation of it (in that same location). This type of world building not only gives greater context to your images, it makes for more emotional images that you may hang on your wall.
Simplify It
And lastly, keep the pressure off. Your engagement photos are about fun, love, laughter, and good times. There's no need to give yourselves are worries over things. Your photographer will be able to answer questions well ahead of the shoot. And he/she will guide you through poses during the shoot. All you should have to do is show up (well, you and any props that may be part of your hobby/common activity), present the world your gorgeous smiles—and love for each other—and have a great time as you get images that resonate far and above standard engagement imagery.
If you'd like to learn more about what I can do to assist in making your engagement or wedding pictures more memorable, contact me, and let's discuss your story, and your vision of your images.