When creating your wedding day itinerary or game plan, it's valuable to include time slots for taking pictures of your bridal party and your family. This will ensure that some of the most important people in your life are included in your preserved memories.
I'd like to offer the following three tips, to make this part of your wedding go smoothly.
1.) Create a List for the Family Photos
It's a good rule to make a list of which family members should appear in photos with the bride and groom. You want to make sure that when you are viewing your images long after the wedding, that you've included all of your treasured family members with you and your husband; putting together a list will increase the chances that you get the pictures you want, and that no one is accidentally missed. I'd suggest having the list prepared no later than one week before the wedding (sooner if possible). When you give the list to your photographer, do a run-through of names (for pronunciations) so he/she knows how to call names during the shoot on your wedding day.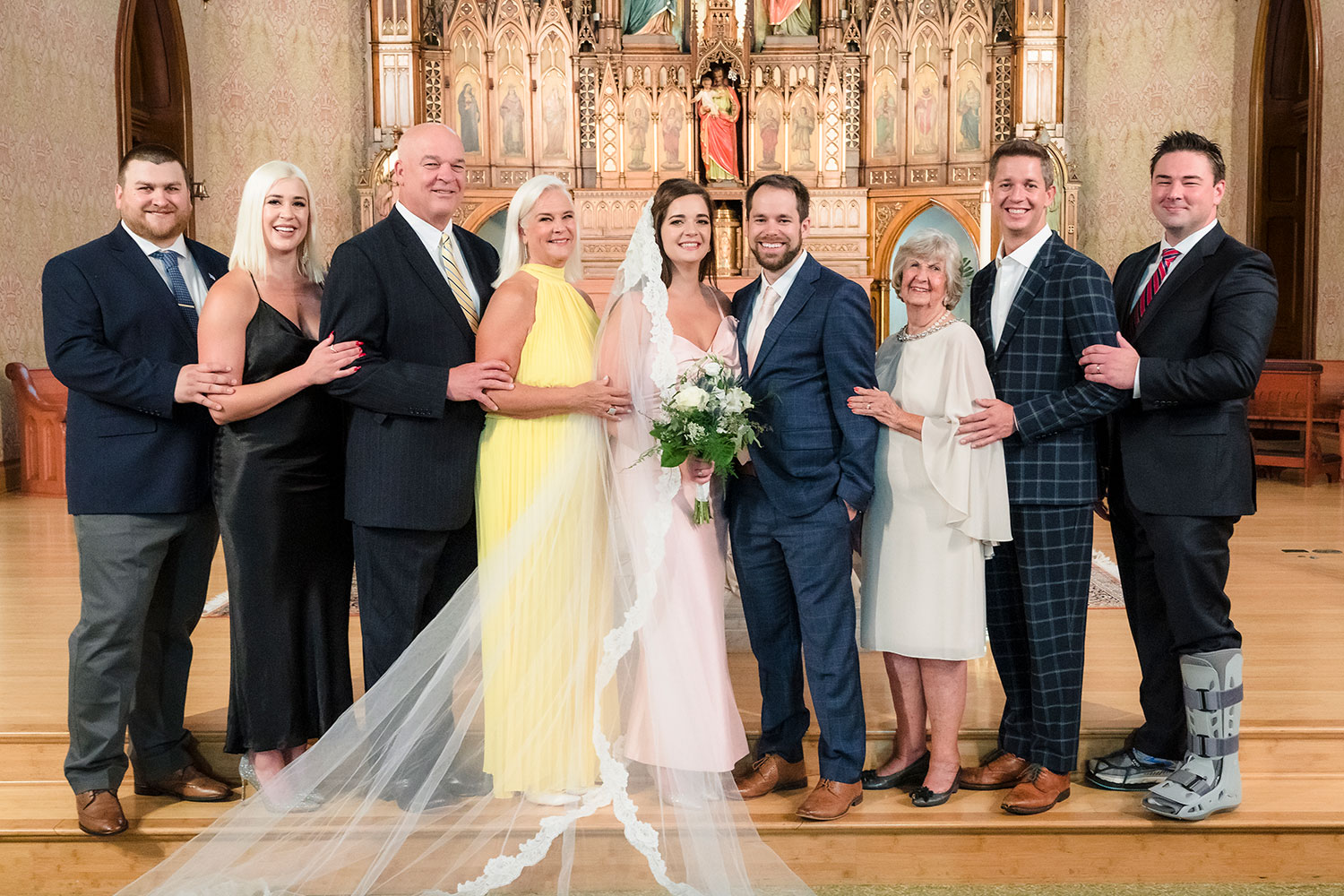 2.) Identify Someone to Round Up Everyone
Whether it's your wedding planner, your maid of honor, or another designated friend or family member, it's best practice to have someone in charge of corralling both the family members and the bridal party for their respective group pictures—someone with a good familiarity of both groups. You will have enough going on, and don't need the additional stress of trying to round everyone together. Your photographer, will most likely not be very familiar with the family or bridal party (the family members in particular), and may inadvertently not gather everyone together. Avoid all of that and let someone in your circle take care of it, and let yourself focus more on getting some great shots with those you love.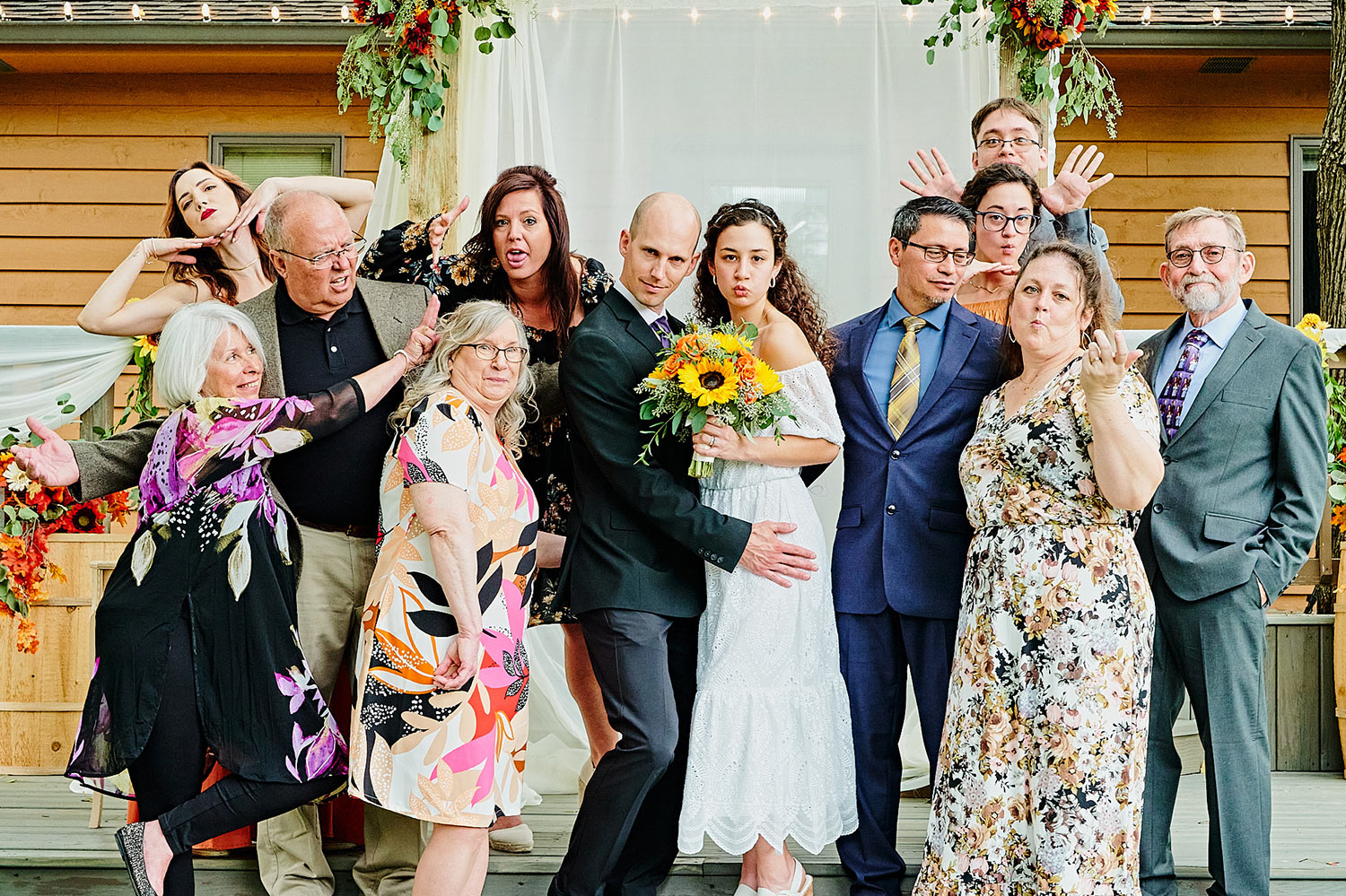 3.) Bring Your Holiday Card Face and Your Ten-Year-Old Face
For most formal pictures, we've all been taught to have that "serious but smiling" look. It works—for the Holiday Card shots that we all like to send to family and friends during the holiday season. But there's also what I refer to as the "ten-year-old-self" face. It simply means, that for at least one picture, don't be afraid to let your inner child out, and make a goofy face. So, for one picture, you have the Holiday Card shot that gets sent to family and friends. And for the second picture, you get a group of people all letting their personalities out just a bit, adding some lightheartedness, and fun, to the shoot. You also get some great silly shots of your family and friends—providing a wider variety of emotions and looks in your final images of the day.
The above tips will provide you with not only a smoother session between your photographer and your family/bridal party, but with a set of pictures that captures not only a moment in time, but a moment in time, with your circle's personalities shining brightly whether you're viewing the image for the first time, or for the 112th time.
Cheers!